My Windows 10 computer with a brand new Samsung 860 EVO 500GB SSD freezes for 10 - 15 seconds at a time, randomly. Well, it used to. It turned out to be a driver issue. After doing some research it seems that it is AMDs fault not Samsung. We just need to swap a driver out.
The Culprit (AMD SATA Controller)
While I am pro-AMD everything (go underdogs!) this has been super annoying. It has stopped me from creating loads of video tutorials, and training materials. But, enough rambling on....
Check if you are running AMD SATA Controller
Go into device manager and check which driver you have loaded.

If you are running Microsoft SATA Controller, I don't have a fix for your particular issue.
Update Driver to Microsoft SATA Controller
Right Click on the AMD SATA Controller, in the Context menu Click Properties
You should see a window like the following pop up.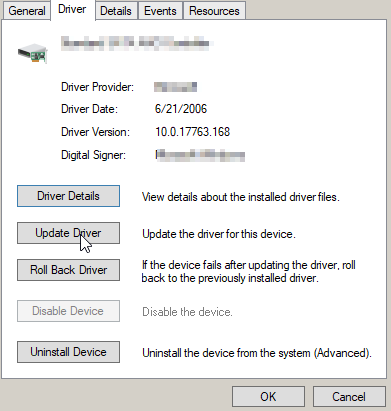 At the top Click the tab labeled Driver, then Click Update Driver
In the following Dialog Window, select the bottom option Click Browse my computer for driver software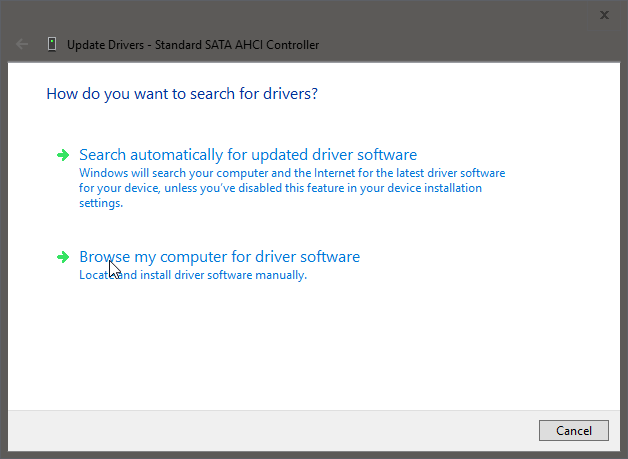 This will bring up a new window asking you for the location of the driver. Instead of that let's Click the option Let me pick from a list of available drivers on my computer (shown below)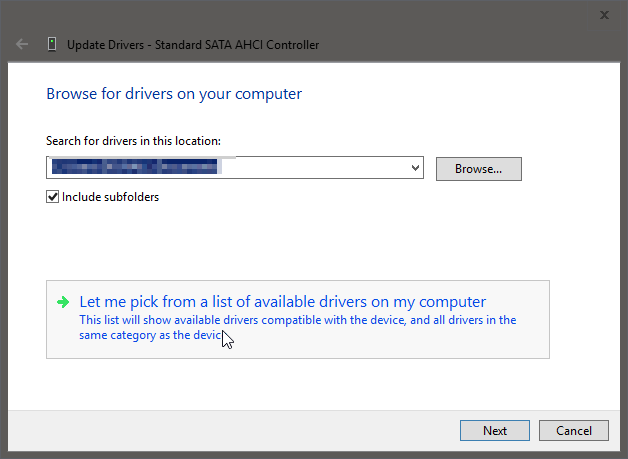 This new window let's us actually select the Microsoft SATA Controller driver. Click Standard SATA ACHI Controller then Click Next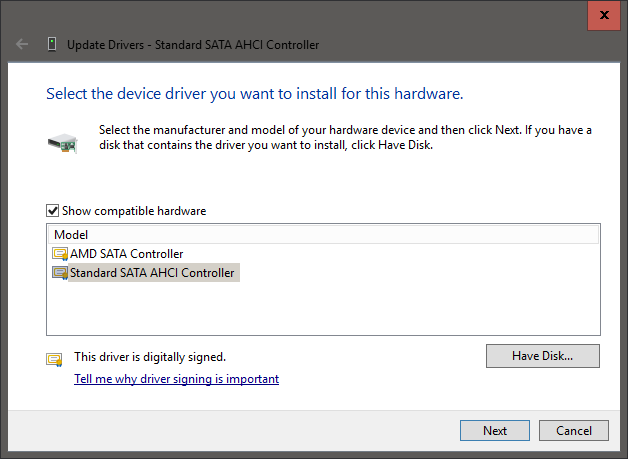 Now all that is left to do is Restart. You must restart for this change to take effect. Click Yes

That is it, we are done.
I sincerely hope this walk-through has helped you, to know How To Fix Windows 10 Randomly Freezing and Disk 100% Usage. There are some other issues with Disk Indexing and such which I will link once those articles are finished.